Kentucky Hospital Association Honors Hospitals with Annual Quality Awards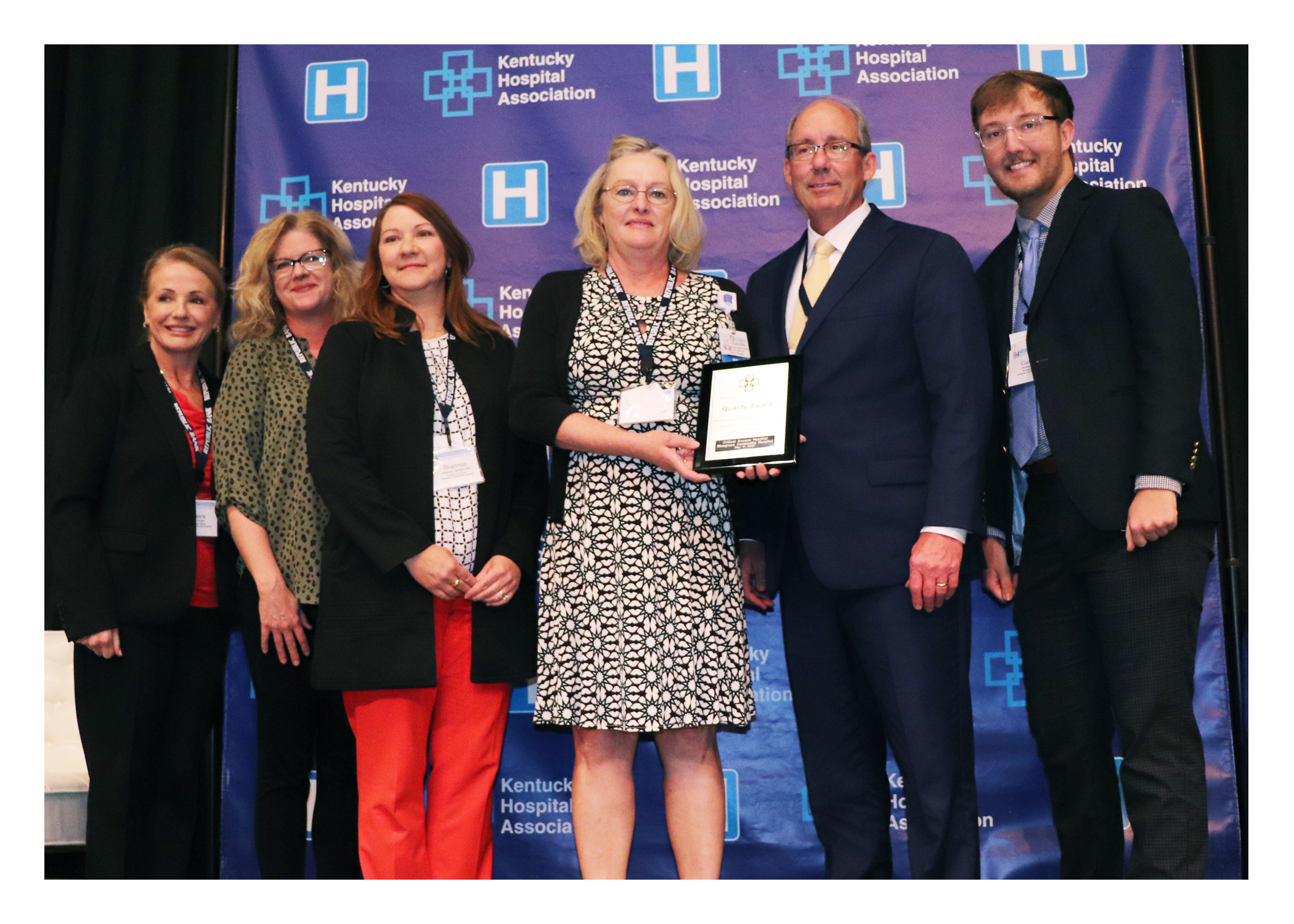 The Kentucky Hospital Association (KHA) presented its annual Quality Awards to eight hospitals from across the state at the 93rd Annual KHA Convention in Lexington on May 17. This award honors hospital leadership and innovation in quality, safety, and commitment to patient care.
This year, KHA presented awards to the following hospitals:
Two hospitals tied for the win in the Critical Access Hospital Category:
Bluegrass Community Hospital for the hospital's work on three programs:

Leader Rounding and the Effects on Patients and Families
Bedside Shift Report –Leading Organizational Change
Patient Identification –Use of the PDSA model
Deaconess Union County Hospital for the facility's Readmissions Project for Swing Bed Patients to Reduce Returns to Acute Care Beds
Hospitals with Fewer Than 100 Beds Category – Rockcastle Regional Hospital for the hospital's Supporting Employee Wellness project
There was a second tie in the Hospitals with 100-250 Beds Category: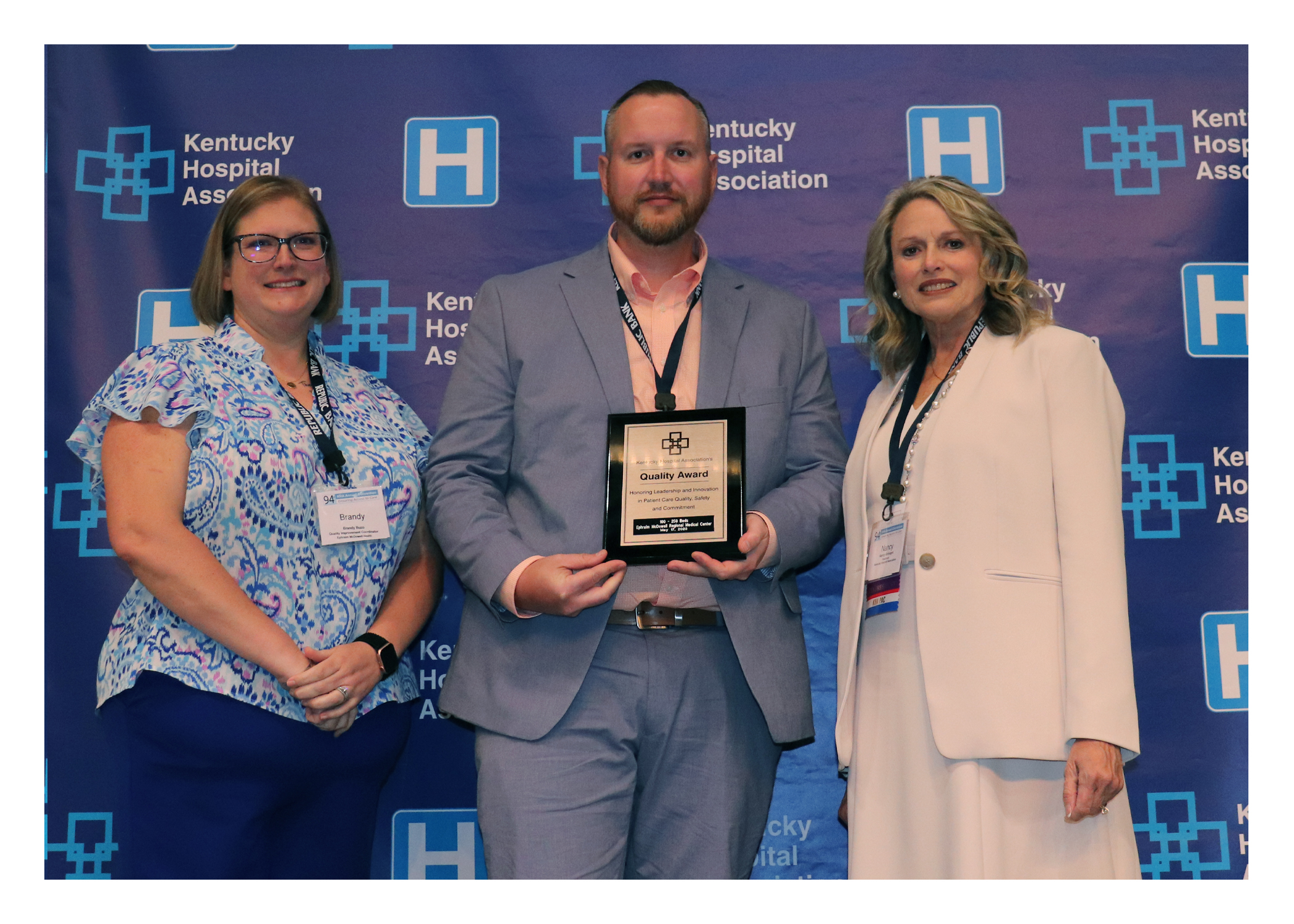 Ephraim McDowell Regional Medical Center for the hospital's Sepsis Process Improvement project and their Creation of a Health Disparities Dashboard program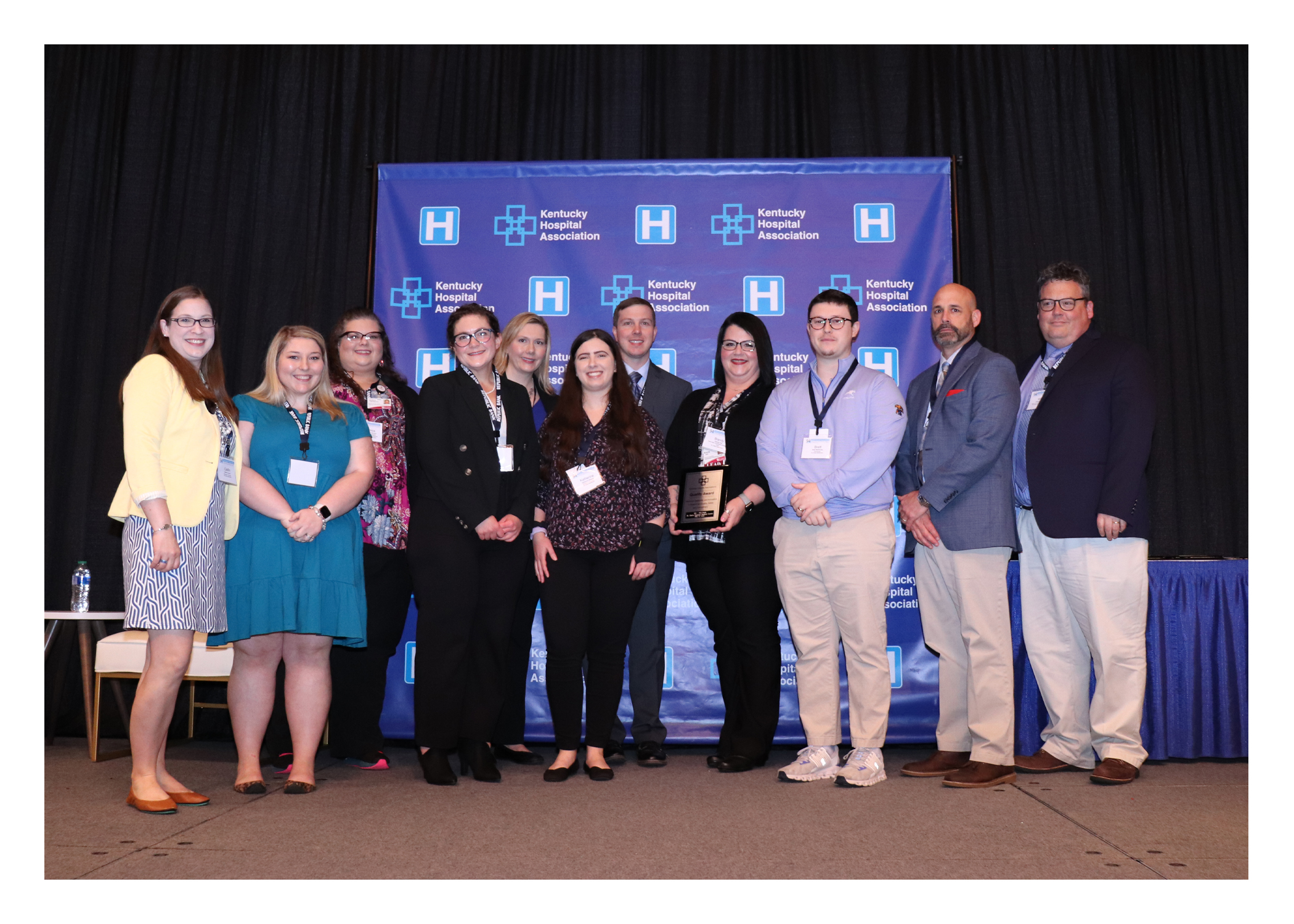 Saint Claire Regional Medical Center for the hospital's Monoclonal Antibody Protocol and Distribution project
A third tie occurred in the Hospitals with 250+ Beds Category: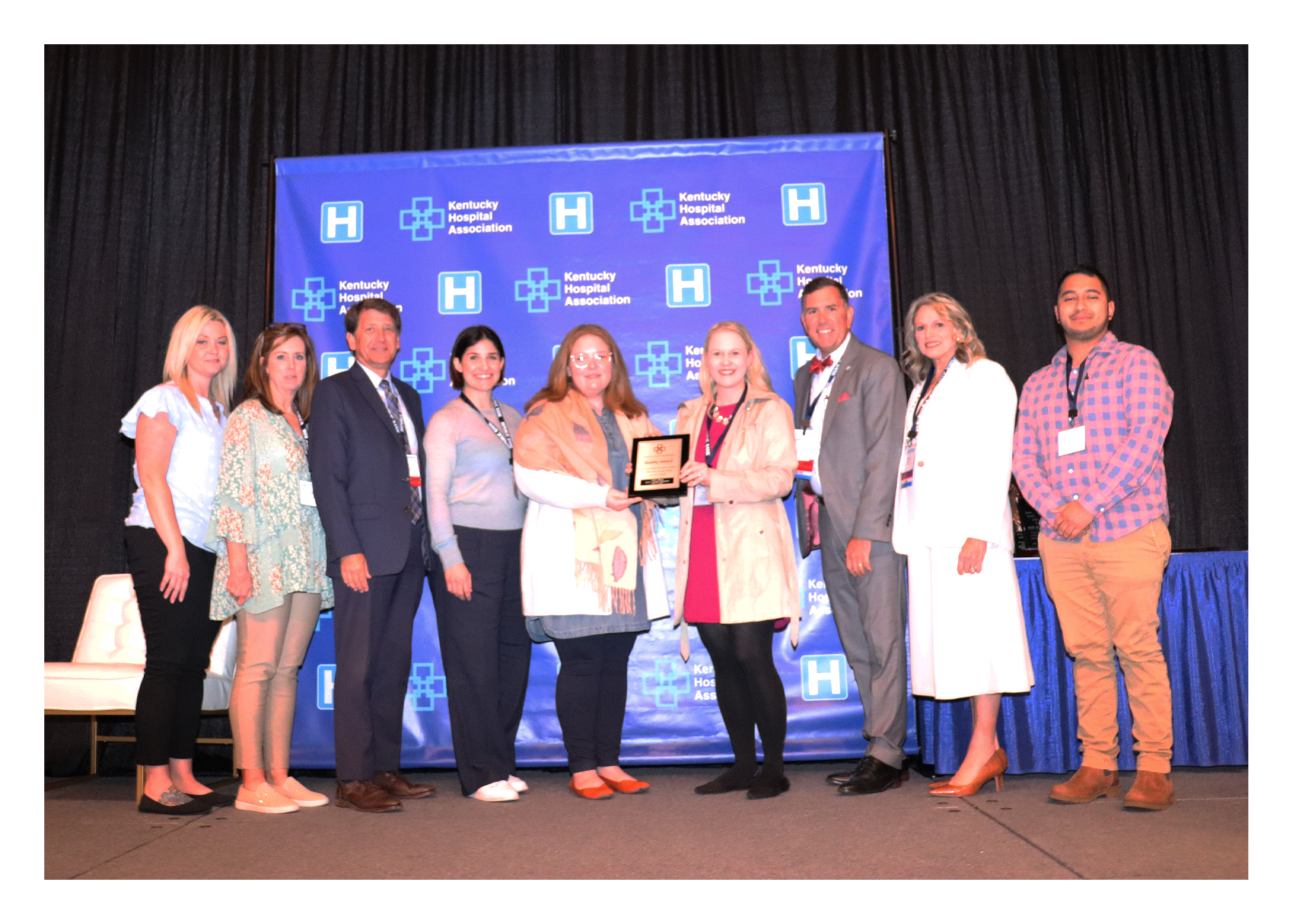 Saint Joseph Hospital for the hospital's projects on Reducing Medical Device Hospital-Acquired Pressure Injuries and Sepsis Mortality Reduction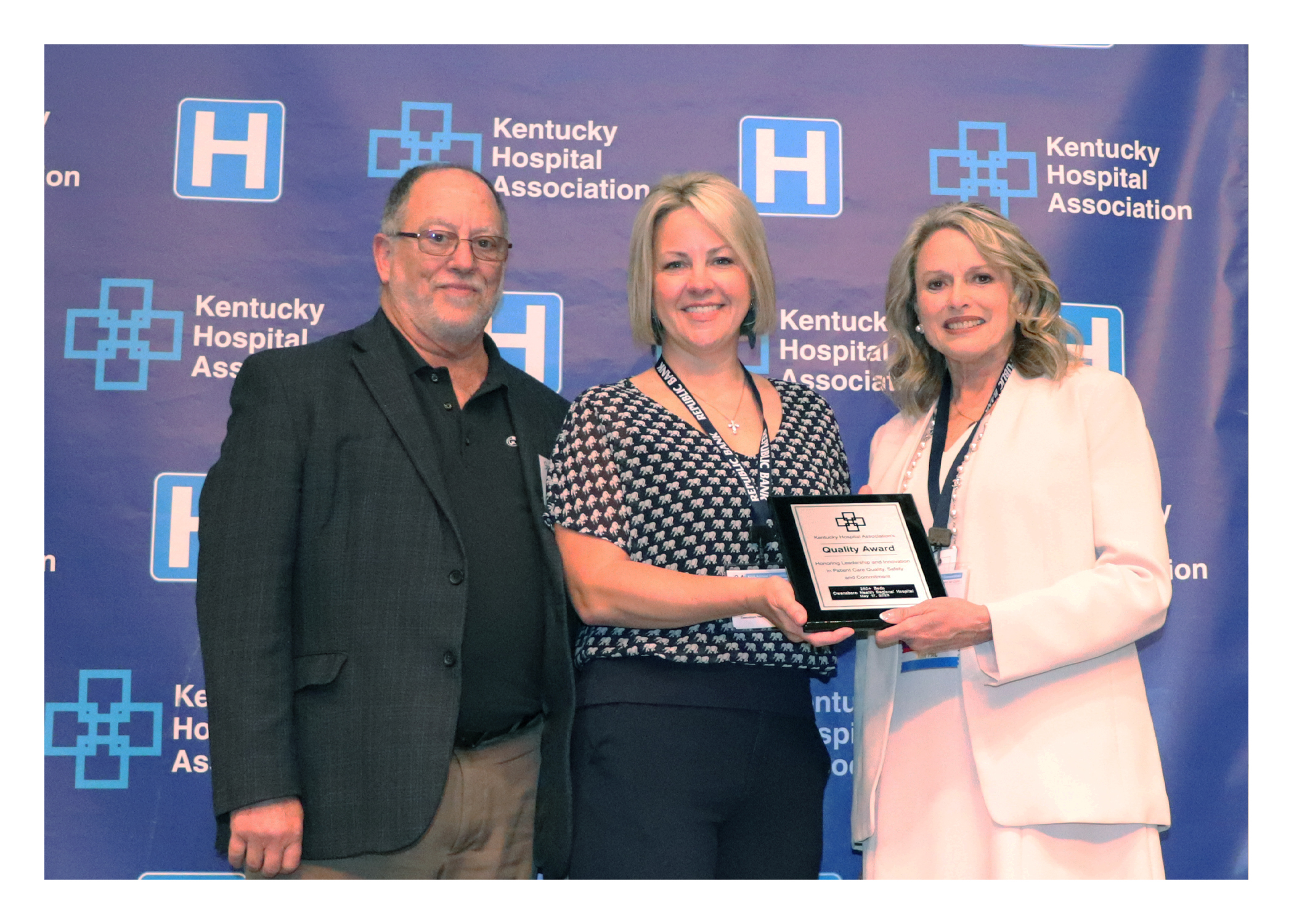 Owensboro Health Regional Hospital for the hospital's projects on IUSS (Immediate Use Steam Sterilization) Reduction and Decreasing Indwelling Catheter Time in C-Section Patients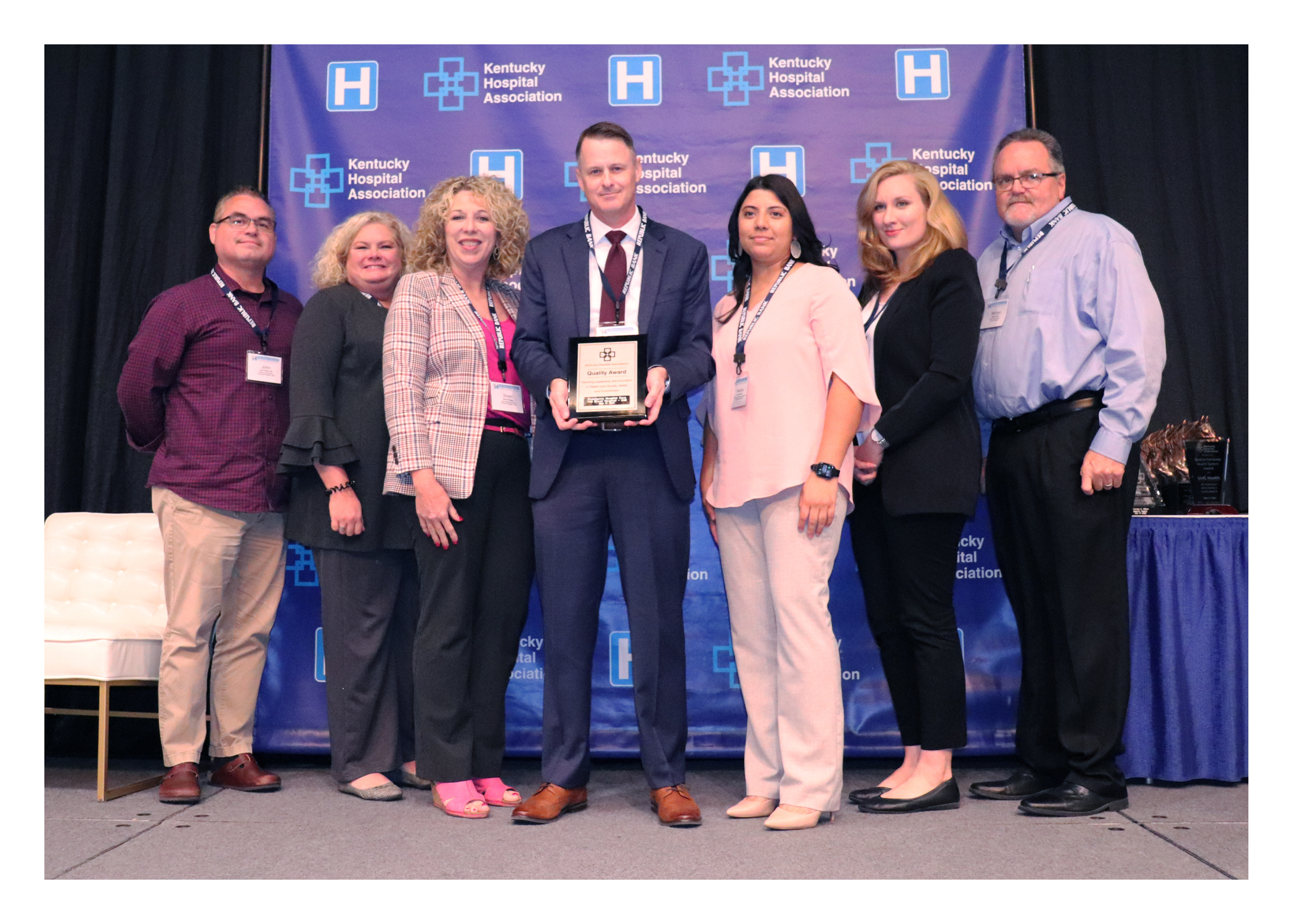 Psychiatric Hospital Category– The Brook Hospital- KMI for the hospital's project, How Patient and Employee Satisfaction Directly Link to Improvement in Quality and Safety
Physical Rehabilitation or Long-Term Acute Care Hospital Category – Continuing Care Hospital for the hospital's project on Candida Auris: Lessons Learned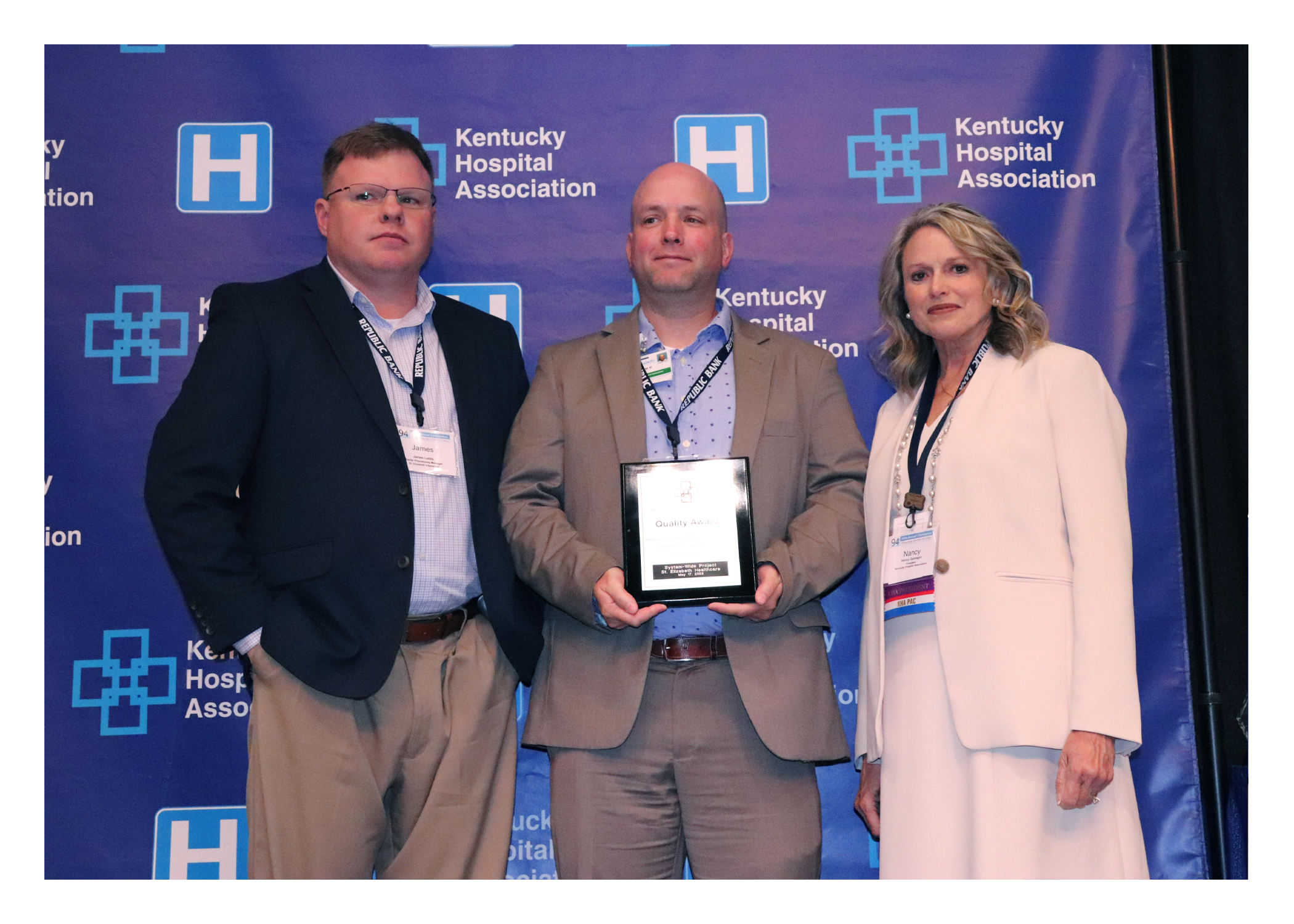 System Project Category – St Elizabeth Healthcare for the system's Instrument Tray Error Reduction in Surgical Services project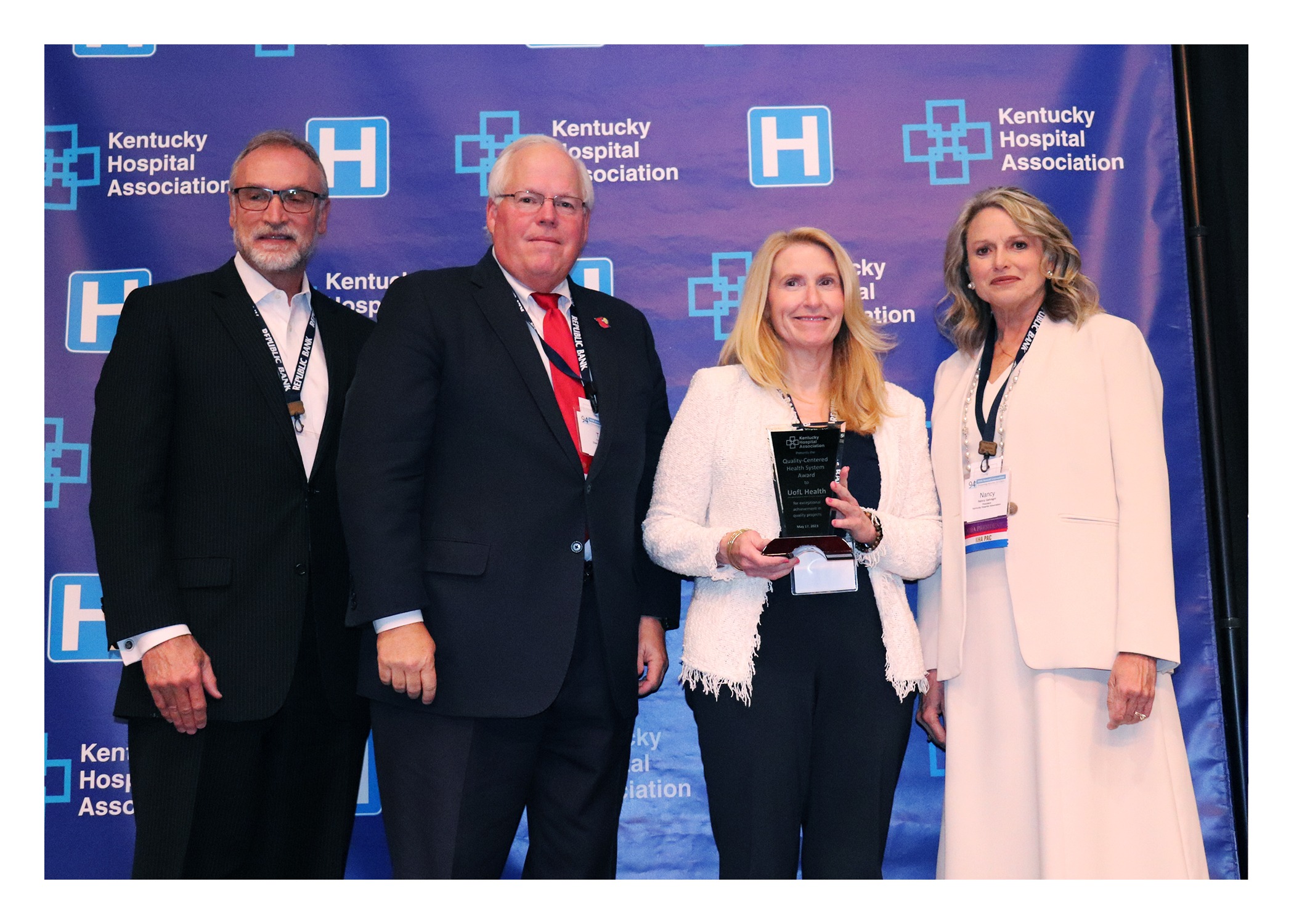 A new category was also created by the judges in 2023 to honor a system that had specific projects from each of their hospitals along with a system project that earned scores in the top 2 scoring levels. The KHA Quality-Centered Health System Award was presented to UofL Health in recognition of the following projects:
Good Catch Error Reduction Program
Surgical Site Infection Reduction
Quantifying Blood Loss – Obstetrical Services
Decreasing Patient Falls
Reduction in Catheter Associated Urinary Tract Infections
Utilization of a Multimodal De-escalation Class to Improve Staff Self Confidence When Caring for Behaviorally Escalated Patients
These hospitals and systems demonstrated not only a dedication to patient safety, but their persistence in going above and beyond what is expected for providing quality care.
The goals of these awards are to:
Raise awareness of the need for an organization-wide commitment to highly reliable, exceptional quality, patient-centered care
Reward successful efforts to develop and promote improvements in quality of care
Inspire organizations to systematically integrate and align their quality improvement efforts throughout the organization
Communicate successful programs and strategies to the hospital field
Facilitate Kentucky hospitals' alignment of quality initiatives with national initiatives
Share this post: