Miss Kentucky, Sepsis Survivor Darrell Raikes, and Kentucky Hospital Association Bringing Awareness to Dangers of Sepsis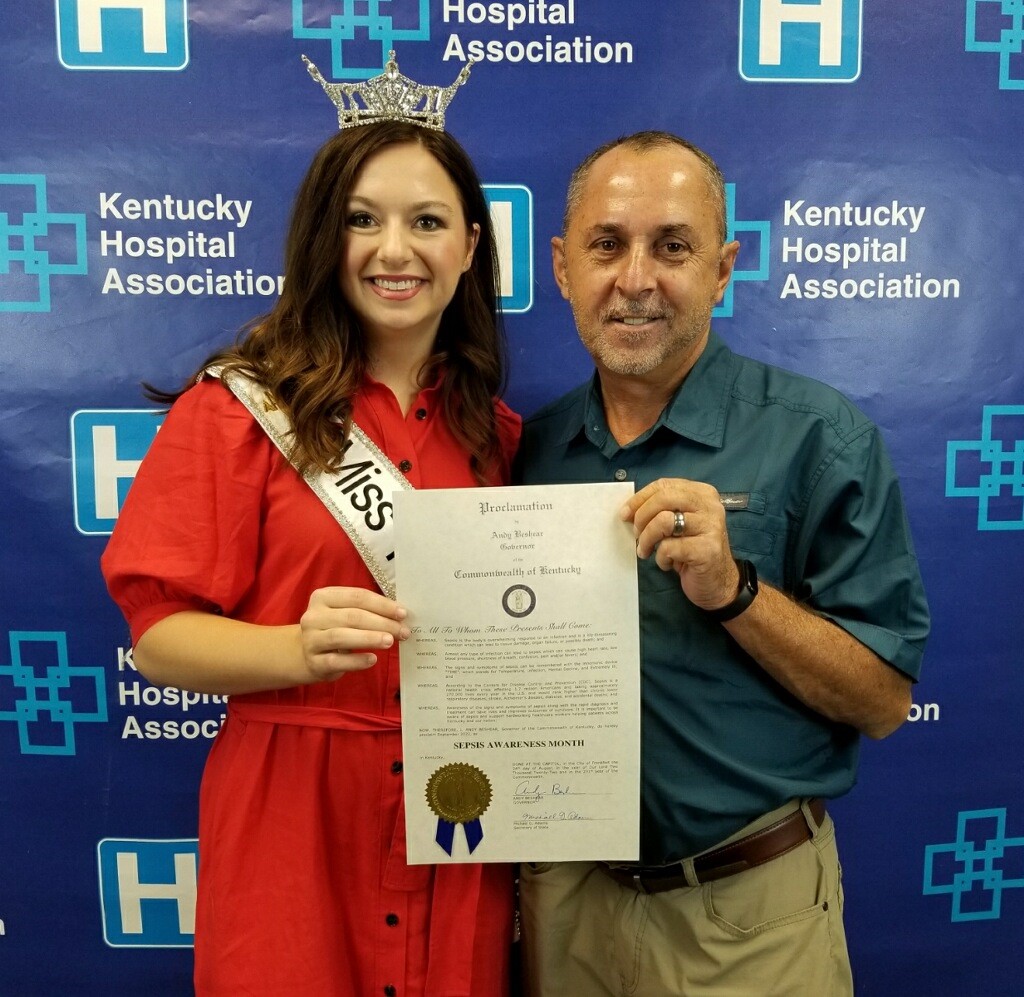 Hannah Edelen, Miss Kentucky 2022, joined the Kentucky hospital Association (KHA) last week in the organization's efforts to bring awareness to the dangers of sepsis. As Governor Andy Beshear issued a proclamation declaring September 2022 as Sepsis Awareness Month in Kentucky, this is the perfect time to focus on this devastating illness.
Alongside Miss Kentucky, was sepsis survivor and advocate Darrell Raikes, who developed sepsis after a routine knee surgery. The two took time to star in a video from KHA telling his story and explaining how sepsis has impacted his life.
Edelen, a former Covington teacher, used her love for teaching and children to help make a second informative video about sepsis in children. Creating the videos together also served as a reunion for Edelen and Raikes. Edelen often credits Raikes's wife, Sarah Raikes, as her inspiration for becoming a teacher. Now, his story inspired her to help Kentuckians prevent the damaging effects of sepsis.
Both videos share the signs to look for when it comes to identifying the illness and urge people exhibiting the symptoms to seek treatment immediately and ask, "Could it be sepsis?"
Share this post: