Kentucky Hospital Association Honors Steve Sheldon as Legislative Hero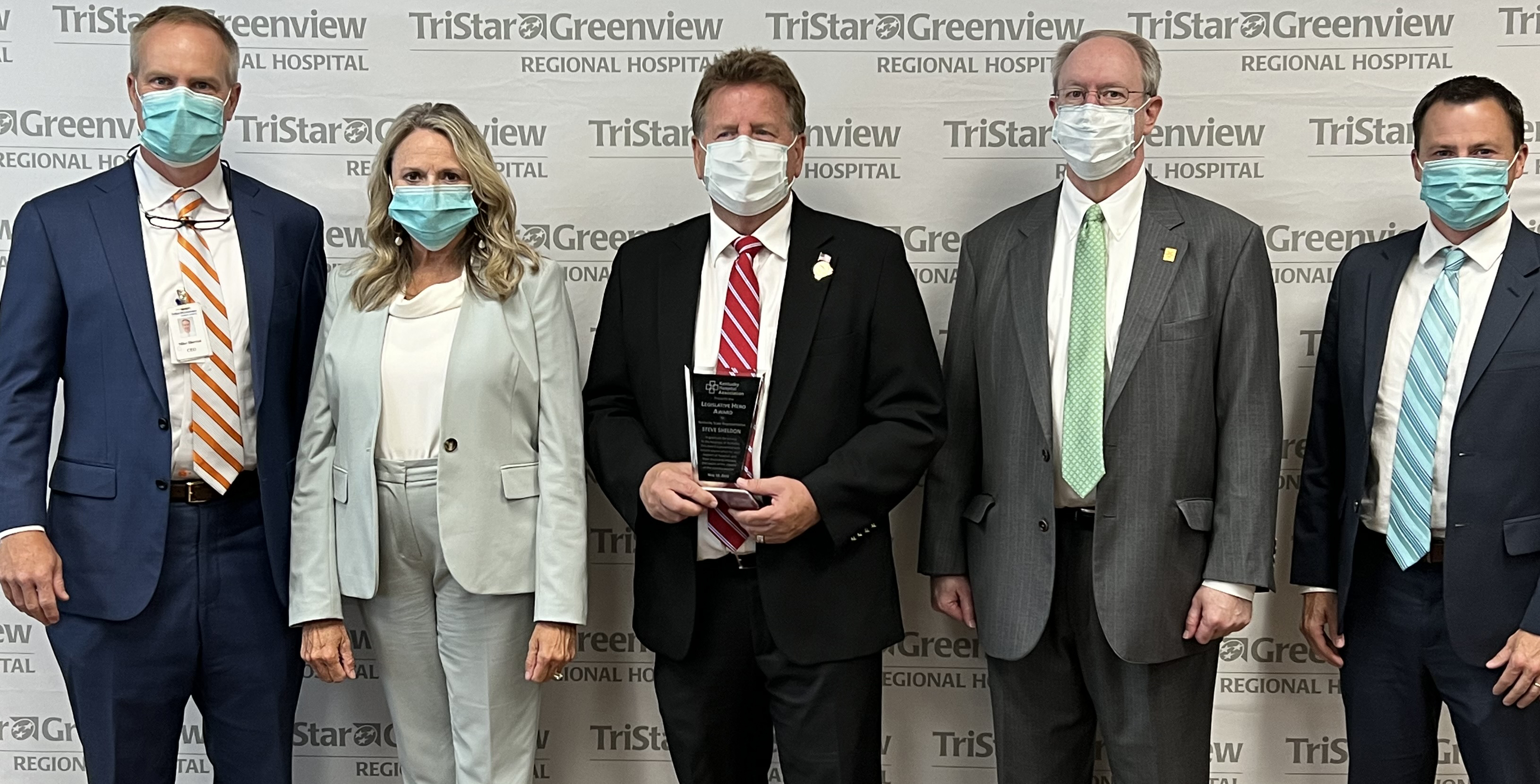 This week, KHA recognized Representative Steve Sheldon for his efforts to protect the patients Kentucky hospitals serve during the 2022 Kentucky General Assembly session.
Representative Sheldon introduced House Bill 457 to address pharmacy benefit manager (PBM) reform and to protect 340B. The bill passed the House 88-3, but was not considered in the Senate.
House Bill 457 was an omnibus reform of the way PBMs operate in the state. The legislation included provisions dealing with prohibiting the practice of "White Bagging," where a PBM requires patients to purchase their prescriptions from the company's own pharmacy instead of where the patient received care, and protecting the valuable 340B program.
Ensuring every Kentuckian has access to high quality care is crucial to creating a healthier commonwealth. Kentucky's hospitals are grateful to Representative Sheldon for his efforts to protect patients.
Share this post: