Kentucky Hospital Association Honors Ken Fleming as Legislative Champion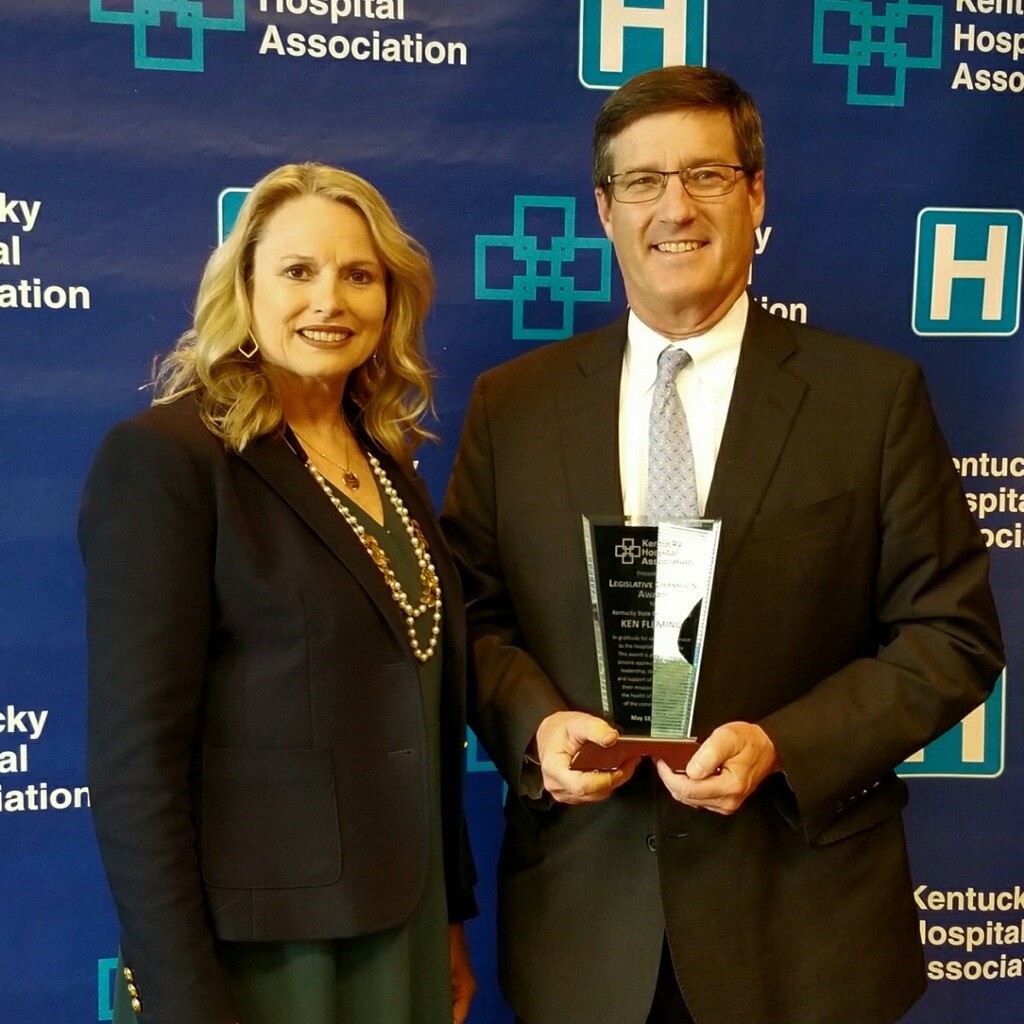 KHA honored Representative Ken Fleming as a Legislative Champion for prioritizing patients during the 2022 Kentucky General Assembly session.
Representative Fleming introduced House Bill 777, which removes barriers to setting up an EMS service and establishes a task force to conduct further work on patient transport issues. He worked tirelessly to ensure the passage of the bill. From passionate floor speeches to working with a large group of stakeholders to achieve compromises on this key issue, Representative Fleming went above and beyond to ensure the legislation's success.
Representative Fleming's dedication paid off when the bill received final passage by the General Assembly and was signed the Governor. His work will ensure the patients of Kentucky receive the care and coverage they deserve.
Share this post: