KHA Town Hall on Price Transparency – Tuesday, March 16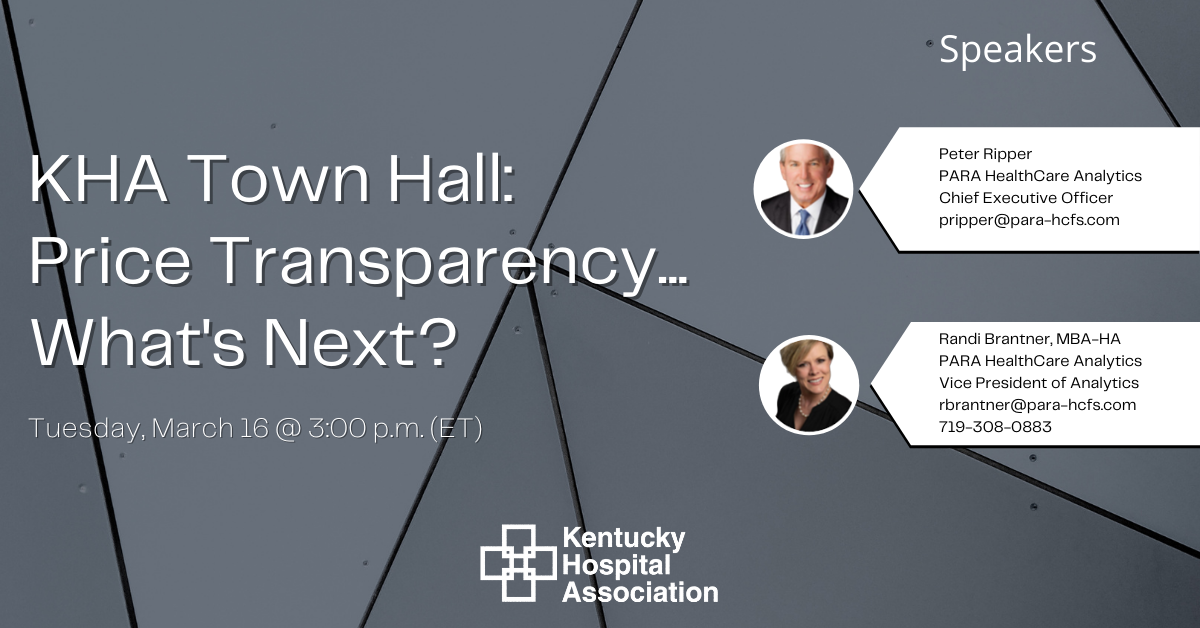 On Tuesday, March 16, KHA will host a Town Hall meeting on price transparency. Today's health care consumer presents new challenges for health care providers, as patients continue to be faced with an increased responsibility in health care costs, forcing them to "shop" services, which creates a need for meaningful and readily accessible price transparency. However, the Centers for Medicare and Medicaid Services (CMS) Price Transparency Requirements, implemented on January 1, are presenting logistical challenges for providers. 
This Town Hall, "Price Transparency…What's Next?" focuses on reviewing the common areas of non-compliance with the rule, and strategies to protect the hospital from a pricing and net reimbursement perspective. 
Please plan to join and participate in a discussion with providers about their journey to price transparency and what is on the horizon as hospitals navigate challenges surrounding rational pricing methodologies and payer contract management concerns. 
Upon completion of this Town Hall, attendees will be able to:
Summarize the required elements of the CMS Price Transparency mandates
Describe the common areas of non-compliance
Examine eight hospital revenue streams and pricing strategies for each
Define the payer contract implications of price transparency and actions to protect net revenue
Log in information was shared via the KHA Daily Update newsletter. If you did not receive it or if you would like additional information, contact Pam Kirchem at KHA ([email protected]).
Share this post: